Airbourne, Cradle of Filth, Dream Theater, Machine Head and Trivium news.
Watch Airbourne
"Diamond in the rough"
video on Youtube…men will appreciate it :)
http://www.youtube.com/watch?v=zC1viguDcN0
Airbourne is a 4 members straightforward Australian rock band pub rock tradition of
AC/DC
,
the Angels
, and
Rose Tattoo
. Three singles have been released from the album,
"Runnin' Wild"
,
"Too much, too young, too fast"
and
"Diamond In The Rough"
. They also recently win the
"Best Debut Album"
at the Metal Hammer Golden Gods Awards 2008 for their
"Runnin' Wild"
album.
Trivium fans,
"Shogun"
in store NOW!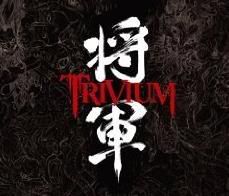 Album and Special edition are available… Don't miss it!!!
If you you didn't see yet their newness video
"Down from the sky"
go on Youtube at:
http://ca.youtube.com/watch?v=EApnhO2OIrw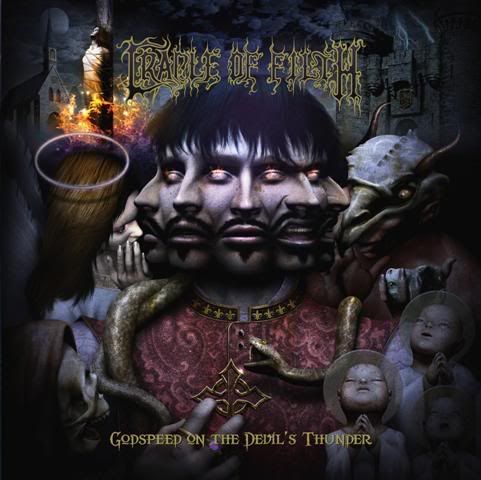 Cradle of Filth new album out October 28th 2008
"Godspeed on the Devil's Thunder"
is conceptual and is based on the well-documented, true-life fall from grace of a shadowy historical figure named Gilles de Rais, a wealthy French nobleman who was one of Joan of Arc's brothers-in-arms. He was best known, however, as a prolific serial killer who mixed prayers with his nightly murders as well as an aspiring alchemist. He was accused of a panoply of crimes, among them heresy, demonology and kidnapping. There's even an extreme fringe sect of historians who question de Rais' true status, with some convinced he was framed.
Godspeed On The Devil's Thunder - Special Edition:
2 Disc set featuring 10 unreleased/rare bonus tracks and expanded artwork.
Disc 1:
01. In Grandeur And Frankincense Devilment Stirs 02. Shat Out Of Hell 03. The Death Of Love 04. The 13th Caesar 05. Tiffauges 06. Tragic Kingdom 07. Sweetest Maleficia 08. Honey And Sulphur 09. Midnight Shadows Crawl To Darken Counsel With Life 10. Darkness Incarnate 11. Ten Leagues Beneath Contempt 12. Godspeed On The Devil's Thunder 13. Corpseflower
Disc 2:
01. Balsamic and Anathema 02. A Thousand Hands On The Maid Of Ruin 03. Into The Crypt Of Rays 04. Devil To The Metal 05. Courting Baphomet 06. The Love Of Death (Remix) 07. The Death Of Love (Demo) 08. The 13th Caesar (Demo) 09. Dirge Inferno (Live) 10. Dusk And Her Embrace (Live)
*And for the cd version consider the "Disk 1" info only.
Machine Head: The Blackening special edition out October 28th 2008:
ATTENTION: MACHINE HEAD FANS!
Machine Head are proud to announce the release of the special edition version of
"The Blackening"
, their Grammy-nominated masterwork.
Catch Machine Head on tour with Metallica this winter!
Machine Head - The Blackening Limited Tour Edition:
Over 2 hours of live performances spanning the globe, including footage from With Full Force, Download and Rock In Rio. Bonus tracks including covers of
Metallica's "Battery"
and
Iron Maiden's "Hallowed Be Thy Name."
Uncensored music videos with behind-the-scenes featurettes. The Making Of The Blacking, live performances from the Burn My Eyes 10th anniversary show in Philadelphia, expanded artwork and more.
Disc 1 Cd:
1. Clenching The Fists of Dissent 2. Beautiful Mourning 3. Aesthetics of Hate 4. Now I Lay Thee Down 5. Slanderous 6. Halo 7. Wolves 8. A Farewell To Arms 9. Hallowed Be Thy Name (Bonus Track) 10. Battery (Bonus Track)
Disc 2 DVD:
- With Full Force 2008 -
1. Clenching The Fists Of Dissent 2. Now I Lay Thee Down 3. Halo
- Rock In Rio 2008 -
4. Aesthetics Of Hate 5. Davidian
- Download 2007 -
6. Imperium 7. Old
- Burn My Eyes 10th Anniversary 2004 -
8. A Thousand Lies 9. The Rage To Overcome 10. Death Church 11. Blood For Blood
Music Videos:
1. Halo 2. Now I Lay Thee Down 3. Aesthetics of Hate (Plus The Making Of… each video)
Making of The Blackening
If you didn't see Machine Head videos for
"the Blackening"
go watch them on Youtube:
"Halo"
=
http://ca.youtube.com/watch?v=At-7Pc9kpCw
"Aesthetics Of Hate"
=
http://ca.youtube.com/watch?v=g1vHa00NDlY
"Now I Lay Thee Down"
=
http://ca.youtube.com/watch?v=kHYqE0BLBMA
Dream Theater - Chaos In Motion 2007/2008 - NOW in store!
Available as a Deluxe Collector's Edition 5-Disc Set and a Double DVD Set.
Deluxe Collector's Edition 5-Disc Set
Disc One:
"Around The World In 180 Minutes" Live Concert Footage Intro / Also Sprach Zarathustra Constant Motion Panic Attack Blind Faith Surrounded The Dark Eternal Night Keyboard Solo Lines In The Sand Scarred Forsaken The Ministry Of Lost Souls Take The Time In The Presence Of Enemies Schmedley Wilcox: a- Trial Of Tears b- Finally Free c- Learning To Live d- In The Name Of God e- Octavarium
Disc Two:
"Behind The Chaos On The Road" Documentary
Promo Videos:
Constant Motion Forsaken, Forsaken (In Studio) The Dark Eternal Night (In Studio)
Live Screen Projection Films:
The Dark Eternal Night (N.A.D.S) The Ministry Of Lost Souls In The Presence Of Enemies Pt. 2 "Mike Portnoy Stage Tour" "Mike Portnoy Backstage Tour" Photo Gallery
PLUS:
CD's containing the live 14 tracks featured in the DVD set Expanded artwork and more
For more info on Airbourne, Trivium, Cradle of Filth, Machine Head or Dream Theater like tour dates and others go at: